Preposterous!
Farcical!
Absurd!
That's probably the response most people had when they read the title to this post. Retire in three years? Sure, maybe if the person was 99.9 percent of the way there. But there's no way the average person could retire in just three years using real estate… is there?
Well, that's the question I was asked at last week's weekly BiggerPockets real estate investing webinar — and I took on the challenge. Here's the gist of how I answered.
(By the way, did you know that every week I host a free online webinar to teach folks about various real estate topics? We've talked about how to invest while working a full-time job, how to invest using no money of your own, how to use fixer-upper rentals to make six figures, and so much more. Sign up for the next free webinar by going to www.BiggerPockets.com/webinar. This week we'll be talking about How to Use BiggerPockets to Become a Rockstar Real Estate Investor. It'll be awesome!)
OK, let's get on with this discussion, because you've got three years until retirement and time is ticking. Here we go.
Let's Make Some Assumptions About Retiring in Three Years
First of all, let's make a few assumptions because I don't really know anything about you.
I'm going to assume that you don't need six figures to retire.
We're not talking about buying a yacht, drinking Cristal, and swimming in cash like Uncle Scrooge. We're talking about retirement — being able to pay your bills with passive income. So, for today's assumption, we're going to use $54,000 per year, or $4,500 per month.
Now, if you need more than that, that's OK — keep listening and you can adjust these numbers on your own later.
So, we now have a concrete goal of making $4,500 per month in cash flow from real estate within three years.
I'm a strong believer in turning lofty, undefined goals (like "I want to retire") into tangible, specific goals (like "I want $4,500 per month in cash flow from rental properties within three years"). Now that is something we can go after.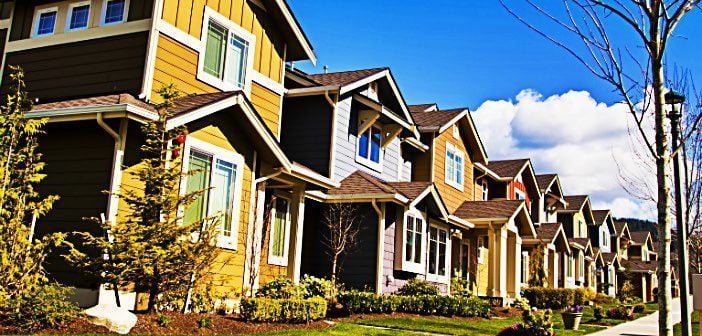 Related: Want to Escape a Soul-Crushing Job, Reclaim Free Time or Retire Early? Here Are 3 Feasible Paths to Take.
Breaking Down the Big Goal Into the # of Units
Now that we have our big goal clearly defined — $4,500 per month within three years — we need to break that down even further. What does that even mean?
Well, for me, I like to look at that number and ask the question, "How many rental units (houses or apartment units) do I need to hit that number?"
Of course, that's going to depend on the deal. A lot of people buy real estate, and they lose money every month. We don't want that. We want to buy real estate that is cash flow positive. That means that after all the income has been received and all of the expenses have been spent (and I do mean ALL of them, including vacancy, repairs, CapEx, management, utilities, the mortgage, and more), we should have a positive number.
How positive?
For me, I like to see between $100 and $200 per month, per unit. That's just my target that I aim for and have been able to get most of my career.
So let's use a number smack dab in the middle of that: $150 per month, per unit in cash flow.
So, to all the math geniuses out there, let me ask you a question:
If you needed $4,500 per month in cash flow and each unit gave you $150 per month in cash flow, how many units do you need?
Anyone? Anyone?
Bueller?
Bueller?
Right! Thirty units.
So, now we've taken this big crazy goal of retiring in three years and condensed it down to a goal of buying 30 units that average $150 per month in cash flow each.
Now we're getting somewhere — but we're not done yet!
We need to make a plan to get those 30 units.
Making Your Plan Toward Retirement
So, how do you buy 30 units over the next three years? Well, of course, you could shop around and find a 30-unit apartment complex, and BAM, you are done.
But that would make for a slightly boring video, so let's get a bit more creative.
You could also buy 30 single family houses, but that's a lot of work — so let's work on a plan that meets somewhere in the middle — small multifamily properties like duplexes, triplexes, or fourplexes.
Additionally, I want to break up our goal of 30 units into three mini-goals, one for each year.
We could say that we want 10 units per year for three years — but I don't think that's as realistic. I say that because people tend to start a little slower and speed up over time. So I want to set our goals to reflect that reality.
So rather than 10 units per year for three years, let's set a goal of buying just five units the first year, 10 units the second year, and 15 units the third year.

Related: How Much Do I Need to Retire?
So, we've taken this big, lofty goal of "I want to retire in three years" and now, to be on track to hit that, we just need to buy five units this year. Think you could manage that over the next 12 months? I don't see why not.
But plans are useless without action — so the final step in this goal of retiring in three years is to take the action required to meet your goal each year.
(Click to read on BiggerPockets…)
P.S. looking for hard money loans in California? Be sure to check out my friends over at northcoastfinancialinc.com. They have very competitive rates, can fund within a week and specialize in fix and flip loans and other hard money loans.
P.S. Looking for more real estate investing knowledge? If you are interested in a top-notch course to help you understand the nuts and bolts of creative real estate investing, I would like to recommend Ben Leybovich's Cash Flow Freedom University. Ben is a close friend and has been my trusted adviser for years. He's a smart guy and CFFU is pretty awesome. The course is waitlisted, but while you wait for an opening Ben will send you tons of FREE content. Seriously. Click here to check it out.
(yes, that's an affiliate link!)