Michael Jordan once said, "Some people want it to happen. Some wish it would happen. Others make it happen." Which kind are you? Do you take action to achieve your goals, or are you just waiting for what you want to materialize?
In other words, are you an entrepreneur or a "want"-repreneur?
Perhaps that's an unfair question. After all, most of us can be a little of both at times. Some days, I'm an action-taker, and other times I realize that I'm dreaming but not taking steps to get there. So, how can you make sure you lean toward the "entrepreneur" side as often as possible? Easy — ask yourself these four questions.
1. Are you asking 'if' — or 'how?'
There are few things in today's world that simply cannot be accomplished. Everything else is on a sliding scale of difficulty. In other words, in today's connected world, it's rarely a question of "if" but "how."
Therefore, if you want to move from want-repreneur" to entrepreneur, you must become someone who continually asks, "How?" rather than "If." Because, asking the latter gets you nowhere: It allows your brain to simply say no." It signals your return to evenings of Netflix and popcorn.
Related: Want to Be a Bona Fide Entrepreneur? Avoid These "Wantrepreneur" Habits!
Asking "how," in contrast, gets your creative juices flowing and allows for solutions:
How can this business be built?
How can I raise capital?
How can I buy that commercial building?
How can I write a book?
By assuming that something can be done, you're just a matter of time away from figuring out how to make it happen. For example, when I invest in real estate, I don't ask if I can afford to buy a property; I ask, "How can I afford to buy?" That question has allowed me to acquire more than 50 rental property units, and I'm just 30 years old.
So, how are you going to reach your goals?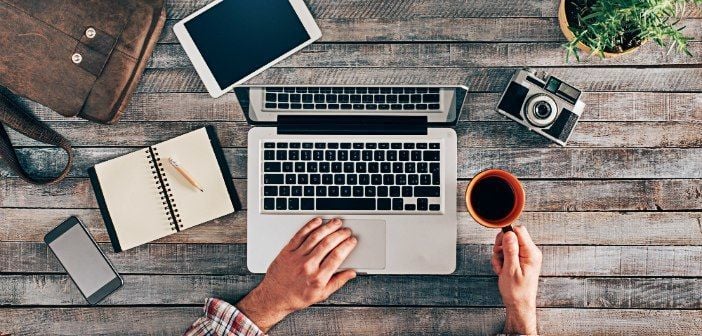 2. Whom are you learning from?
Three times a week, I play racquetball at my local YMCA against my good friend Robert. Robert has played, on and off, for almost as long as I've been alive; naturally, he kicks my butt every game. So, why do I keep playing him?
Because I'm getting better. Sure, I could play someone with less skill, but I've had to ask myself: Do I want to win games, or do I want to get better? If I wanted the former, I'd play against my 4-year-old niece, Jada.
The same principle applies to entrepreneurship. While it seems silly to take advice from someone less successful, want-repreneurs do it all the time. They take money advice from broke friends and entrepreneurship advice from family members who have only ever worked a day job. Half of the advice is bad, and the other half is far too kind.
On the other hand, entrepreneurs look for those who are wildly more successful than themselves. They want their butt kicked because it means they're growing. They want to suffer because they know suffering produces endurance, and endurance produces character.
(Continue reading on BiggerPockets…)
P.S. looking for hard money loans in California? Be sure to check out my friends over at northcoastfinancialinc.com. They have very competitive rates, can fund within a week and specialize in fix and flip loans and other hard money loans.
P.S. Looking for more real estate investing knowledge? If you are interested in a top-notch course to help you understand the nuts and bolts of creative real estate investing, I would like to recommend Ben Leybovich's Cash Flow Freedom University. Ben is a close friend and has been my trusted adviser for years. He's a smart guy and CFFU is pretty awesome. The course is waitlisted, but while you wait for an opening Ben will send you tons of FREE content. Seriously. Click here to check it out.
(yes, that's an affiliate link!)