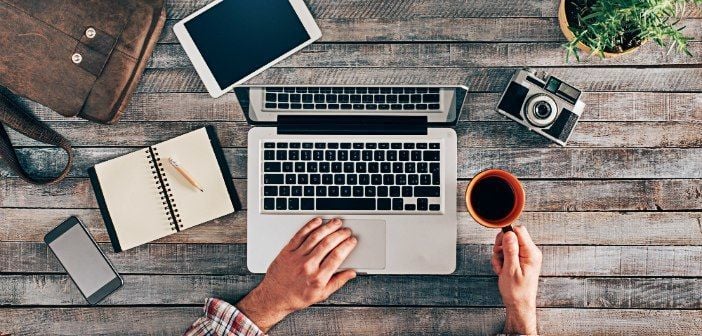 What big things do you want to accomplish this year? Are you going to start a new business? Double the revenue in your existing company? Write a best-selling book? Lose 50 pounds?
Goals are great, and you should definitely have them. But goals can easily be sidetracked when something bigger comes into the picture: habits.
Now, of course there are plenty of good habits that an entrepreneur should have . . . but what about the bad ones? We all know some habits are obviously bad, like smoking or excessive drinking. But for entrepreneurs, the distinction between "good" and "bad" habits is often blurry and situational.
Therefore, I want to lay out seven habits that, although seemingly innocent, can actually hurt your chances of achieving your goals this year.
But first…
***Hey, you! Yes, you! If you are reading this post, you're likely interested in growing your business and building wealth. If so, I want to invite you to this week's BiggerPockets Webinar, How to Use BiggerPockets to Become a Rockstar Real Estate Investor. We'll be talking about how to harness all the tools BP has to offer in order to find partners, lenders and sellers, build your reputation as an investor, and much more! Hope you can make it! And now back to the post!***
1. Checking email
How many times a day do you check your email? More than once? That's probably too much.
Email tends to be the thing people do when they don't want to do what they should be doing.
I know you think you need to be in your email throughout the day, but chances are, your addiction results in your putting off the one thing in your life you really should be focused on right now. So, make an effort to reduce the amount of times you check your email.
Related: 10 Seemingly Harmless Habits That Sabotage Ambitious Millennials
Set up smart "filtering" criteria, unsubscribe from email newsletters you no longer need to read (I just unsubscribed from over 1,000 newsletters, using Unroll.me), and get people used to your responding just once a day.
2. Logging onto Social media
Let's be honest: We all spend way too much time on social media.
Whether your social media habit leads to your sitting "in the john" a bit too long, or to a quick status update that turns into 35 minutes of mindless scrolling through your newsfeed, this habit can quickly take over the limited time you have to be productive.
So, do yourself a favor and limit the time you spend on social media.
For me, Facebook is my "go-to time-waster." That's why I installed theFacebook Newsfeed Eradicator, which essentially shuts off the Facebook newsfeed on my laptop. This alone has saved me several hours per week.
3. Procrastinating
Yes, procrastination is a habit. It's often much easier to say "tomorrow" than "now." But the things we procrastinate about are often the very things that most need to be done now.
So, instead, make it a habit to "time-block" your most important things to ensure they get done on schedule today, not tomorrow. For more on-time blocking ideas, don't miss "This Productivity Hack Completely Changed My Life, and It Can Improve Yours."
(click to continue reading on BiggerPockets)
P.S. looking for hard money loans in California? Be sure to check out my friends over at northcoastfinancialinc.com. They have very competitive rates, can fund within a week and specialize in fix and flip loans and other hard money loans.
P.S. Looking for more real estate investing knowledge? If you are interested in a top-notch course to help you understand the nuts and bolts of creative real estate investing, I would like to recommend Ben Leybovich's Cash Flow Freedom University. Ben is a close friend and has been my trusted adviser for years. He's a smart guy and CFFU is pretty awesome. The course is waitlisted, but while you wait for an opening Ben will send you tons of FREE content. Seriously. Click here to check it out.
(yes, that's an affiliate link!)