Sometimes a team can accomplish far more than a group of lone individuals. For example, cyclists in the Tour de France take turns riding at the front of their group, decreasing the wind for those behind them. Wolves hunt in packs to take down animals 20 times their size. And for those of us who were children of the '90s, we all rememberDucks Fly Together.
This brings up another team that can accomplish amazing things — not a team of people, but a team of benefits which, when combined, can help you achieve your greatest financial goals. Specifically, I want to talk about real estate.
I'm a real estate investor, and I firmly believe that real estate is the best traditional investment on Planet Earth today. However, just because you buy a piece of real estate doesn't mean you're going to make money.
As I explain in The Book on Rental Property Investing, big wealth is built through real estate investing by capitalizing on something I call "the four wealth generators of real estate." Alone, each of these benefits can help you make more money, but together they'll make you rich.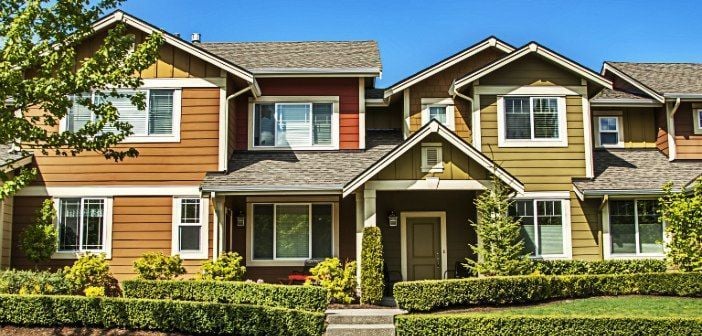 1. Cash flow
Cash flow is the extra profit left over after all of the expenses have been paid on a property. For example, if my rental property produced $2,000 in income and my expenses came to $1,700, my cash flow would be $300 that month.
Related: One Simple Habit the Vast Majority of Wealthy People Practice Every Single Day
Now, I know a lot of you are saying, "Three hundred dollars is not going to make me a millionaire."
Probably not. But remember, we are just talking about one of the wealth generators. There are still three more to go!
Additionally, that $300 might be from just one property. If I owned ten similar units with the same cash flow, that's $3,000 per month. If I owned 100 units, that's $30,000 per month. This cash flow can go a long way toward helping you quit your job — or helping you save for a future big purchase, or retire wealthier.
(click to continue reading on BiggerPockets)
P.S. looking for hard money loans in California? Be sure to check out my friends over at northcoastfinancialinc.com. They have very competitive rates, can fund within a week and specialize in fix and flip loans and other hard money loans.
P.S. Looking for more real estate investing knowledge? If you are interested in a top-notch course to help you understand the nuts and bolts of creative real estate investing, I would like to recommend Ben Leybovich's Cash Flow Freedom University. Ben is a close friend and has been my trusted adviser for years. He's a smart guy and CFFU is pretty awesome. The course is waitlisted, but while you wait for an opening Ben will send you tons of FREE content. Seriously. Click here to check it out.
(yes, that's an affiliate link!)